Main content starts here, tab to start navigating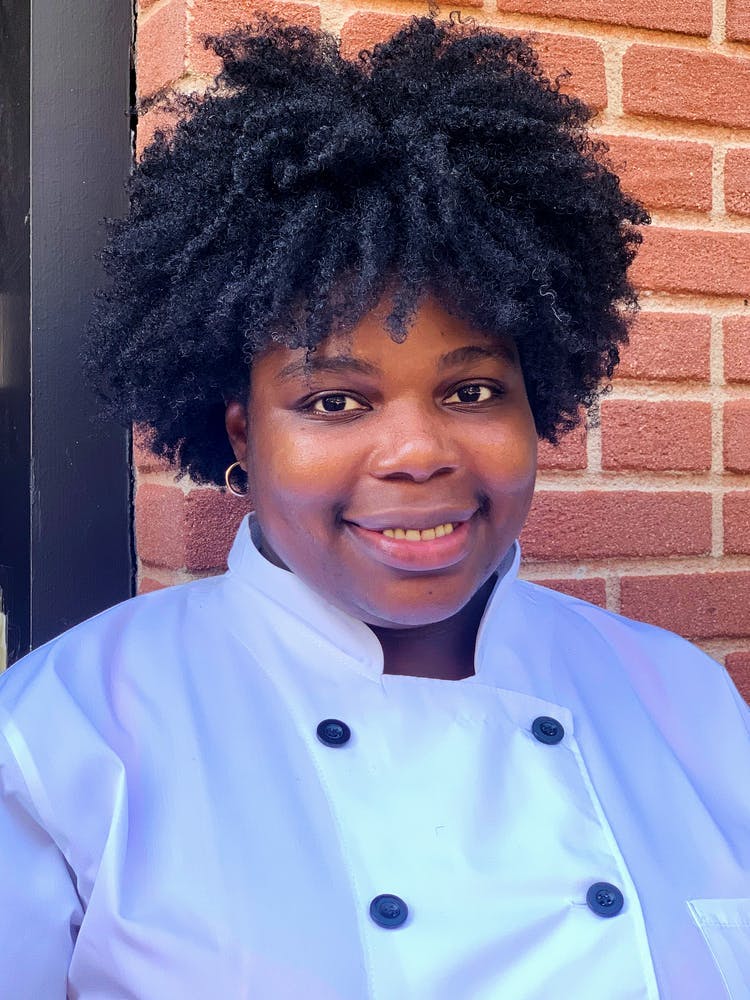 Janée Humphreys
Executive Pastry Chef
Born and raised in The Bronx, Janée's passion for cooking started at an early age. Asking her mother for an easy bake oven every year for Christmas and helping her grandmothers in the kitchen with the holiday cooking—she knew even as a child that being a chef was all she wanted.
Janée has worked in many kitchens around the city from her time as a Head Baker at Milk Bar to working as Sous Chef at Cookshop. She started L'Artusi in 2018 as Chef Jessica Craig's Sous, where she helped to revamp the dessert program. With ice cream as her passion and all-time favorite dessert, Janée created unique seasonal sundaes with every menu change.
For Janée, being a part of the Epicurean family is like no other—from the diversity of the team to everyone welcoming you with open arms and making you feel as if you're home.
She became the Executive Pastry Chef of L'artusi in 2020 and continued to uplift her team and get them ready for what this industry has to offer. Janée is thrilled to have created the opening dessert menu for Epicurean's latest venture b'artusi along with the sweet treats on offer at Via Porta.